---
Follow Campaign on Facebook
Donate
Volunteer
Contact
Voter Help
---

My Lens on Life
I think about everything through the lens of sustainability. Meaning, can we sustain these policies for the next 5 decades and the next 5 generations? Since policy decisions require financial, human and natural resources, we need to ask: Do we have enough resources to last? Are we utilizing them well? These are just two of the questions I apply to personal and policy decisions. In many cases, we're not sustainably building for tomorrow. I want to change that. That's why I'm running to represent the Rutland District in the Senate.
---
My Upbringing
A Preacher's Kid – I was raised in the Amish-Mennonite community by preachers, teachers and farmers. I started working on the farm and in the church when I was very young, which taught me responsibility early in life. I've always been a big believer in hard work and now work tirelessly to make the world a better place for the next generation.
A Problem Solver – My work in more than 30 countries has primarily focused on preventing and reducing conflict and violence. When tackling societal issues, I think creatively about how can we all work together to problem solve them. That's my training. A big believer in education, my Masters and PhD degrees studied how societies not only thrive but peacefully coexist (a study needed more than ever). As your state senator, my approach will be inclusive – with all voices at the table – and outside the box.
A Policy Person – I've worked in the United States Congress, as a congressional staffer in the House of Representatives, I've worked for the United Nations, and I've even had the opportunity to work with Senator Bernie Sanders at the Vatican with Pope Francis. My work in these national and international arenas has focused on economic policy problems, such as poverty and income inequality, foreign policy problems, such as war and terrorism, and natural resource policy problems, such as pollution and resource scarcity. I know how to move sound policy forward.
A Communicator – Friends and family thought that I, too, might become a preacher, like the many Mennonite and Amish preachers that came before me. I suppose I am a bit of preacher now, always trying to communicate how we can improve life here on earth, how we can help our brothers and sisters, and how we make life better for everyone.
[maxbutton id="3″ ]
---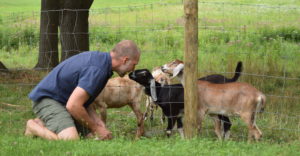 My Life in Rutland County
A Farmer – While I'm not a true farmer like my grandparents were (or my uncles and cousins are now), I love running my animal sanctuary for rescued animals. As a child, taking care of animals taught me responsibility and compassion. These are values needed now more than ever. (Check out all my animals here.)
A Teacher – I teach graduate courses nationally on sustainable development, climate security, conflict, and power and politics because I believe strongly in educating our future leaders. (Let me know if you're interested in course syllabi or book recommendations.)
A Mentor – I volunteer at Neshobe Elementary School in Brandon as part of Vermont's Everybody Wins! Program. Pre-COVID, I volunteered with the Four Winds Nature Institute as a teacher, because I believe it takes a village to raise a child. (Speaking of it taking a village, we need more volunteers for Everybody Wins! Please sign up. Here's more info.)
A Board Member – I proudly serve on the local boards of Safer Society Foundation and Compass Music and Arts Foundation and Barn Opera in Rutland County because it furthers my belief in community organizations that support the greater good. (Consider supporting these great nonprofits!)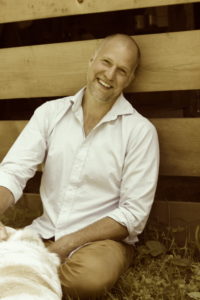 A Philanthropist – I founded and sponsored Brandon Films, Brandon Writes and Brandon Serves to support the next generation of leaders. (Next year, these programs will be expanded to the whole county and become Rutland Films, Rutland Writes, and Rutland Serves. Let me know if you'd like to help out.)
A Planning Commissioner – I chair the Town of Brandon's Planning Commission and Energy Committee because I believe in volunteering, learning, and leading locally. Also, check out the work I've been doing with Green Mountain Power to help local businesses and nonprofits during COVID-19 (here's the solar credit sharing app in case you're interested) and expand the EV charging grid.
A Regional Representative – I serve on the Rutland Regional Planning Commission as a commissioner representing the Town of Brandon because I'm interested in learning as much as I can about the county, its planning problems, and its development opportunities.
[maxbutton id="3″ ]
---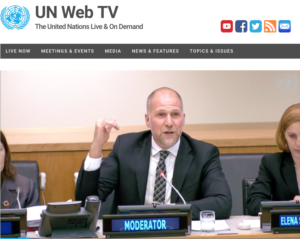 My Vision for Rutland
As a Neighbor, I care about every Vermonter's quality of life and each person's right to the American dream. That's why the American Pledge of Allegiance ends with "liberty and justice for all". That means everyone has a right to economic freedom and the ability to adequately provide for one's family. That means everyone has a right to a fair and just political system. A system that looks out for everyone, not just those with access. Apply this lens to most policy issues and the answer becomes clear. Wages need to be livable. Housing and healthcare need to be affordable. Energy and food systems need to be healthy and harm-free. Taxes need to be fair and just. It's a pretty simple metric and one that I'll apply in Montpelier.
As a Town Planner, I support development that serves the greatest number of Vermonters. That means every policy decision considers the long-term impact on the majority of us, not just those with financial means to weather the storm. That applies to downtown economic development, making sure that it is accessible and affordable to all, as well as energy development, making sure that it's as clean, non-polluting and sustainable as possible.
As a College Professor and Elementary School Mentor, I want to see young Vermonters provided with every skill and training opportunity they need to succeed and lead. I want to make sure everyone who needs extra support gets the help they deserve. That means our state universities, not only our primary education systems, get the funding they need to provide our leaders with the foundation necessary for leadership later in life. That's also why I've invested in Vermont's Higher Education Investment Plan for Brandon youth and now encourage everyone to invest in Vermont's future this way.
As an Independent, I believe in building partnerships irrespective of a political label, which is why I've worked on legislation and coauthored articles with Republican, Democratic and Independent Members of the U.S. Congress. What's most important is not the party but the commitment to progress and making our communities stronger, safer, and more sustainable. I'm not interested in supporting a party. I'm interested in sound policy.
[maxbutton id="3″ ]
---
My Rutland Principles
Rights – I think everyone has certain inalienable rights and that includes the right to a healthy environment, the right to an economy that works for them, the right to be paid well for hard work, the right to have a home that is safe and secure, and the right to a government that looks out for the health, economic and security interests of the entire community. I don't think these are privileges, I think these are rights. And they are integral to the American dream.
Responsibilities – I think we all have a responsibility to contribute constructively to our communities. All hands on deck. That's how I was raised, and I hope everyone has this opportunity, too. Life is better when done together, and frankly it's often easier when done together. A responsibility to each other ensures that we look out for each other, take care of each other, and set up our systems to ensure that no one falls through the cracks.
Rules – I believe in rules and law and order because I believe in being accountable to each other. Our actions have impact, whether we like it or not. There's always someone downstream of a decision that we make or action that we take. Much like what our first responders and frontline healthcare workers think about all the time, let's all commit to doing no harm (thus, the rules).  Let's ensure the least amount of social, economic and environmental harm is done to our communities, our brothers and sisters, and our neighbors.
[maxbutton id="3″ ]
---
My Request for You
ADVISE – Tell me what issues need to be solved by contacting me here. Eager to hear your thoughts.
VOLUNTEER – Sign up here to help with the campaign!
DONATE – Contribute here to support the cause.
SHARE – Spread the word! Encourage friends to join the campaign.
VOTE – On November 3, send me to Montpelier to represent the Rutland District. Registered to vote? If not, click here.
---
My Policy Approaches
Read more about my work with Republican and Democratic Members of the U.S. Congress. I've included a few policy pieces below, which should give a good sense of how I approach policy problems and solutions. All of the Congressional coauthors are available here.
Increasing the Peace Can Reduce the Debt – Coauthored with Republican Member of Congress Wayne Gilchrest. Published in Roll Call.
"Increasing the peace not only improves quality of life but the economy as well. Being tough on crime requires being tough on the causes of crime." Read More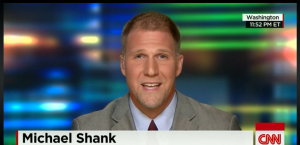 Jobs Index Shows Dismal Outlook for US Workers – Coauthored with Democratic Member of Congress Steve Cohen. Published in Roll Call.
"The U.S. has an opportunity to restore American pride to the workplace. An American job, and an American workforce, should be as quintessentially and patriotically American as baseball and apple pie. But it's lost its luster, thanks to the slow whittling away of labor rights, collective bargaining and the more harmful aspects of globalization and outsourcing. The time is now to catch up with — and surpass — the rest of the developed world." Read More
Congress Must Extend Tax Credits for Renewable and Efficient Sources – Coauthored with Republican Member of Congress Roscoe Bartlett. Published in The Hill.
"Citizens are calling for Congress to approve sustainable solutions to America's energy crisis. Congress must untangle itself from the catfight it is caught in and heed this call. One way is by offering people, our economy and our long-term security a booster package to build an energy future that is reliable, renewable and resourced responsibly." Read More
A Budget for Working America – Coauthored with Democratic Member of Congress Raul Grijalva. Published in The Hill.
"A federal budget is better off without all the special-interest giveaways we've started to take for granted. Americans want to see their dollars working for them, not lobbyists or special interest groups. That'll help restore the public's faith in Congress. And that is exactly what the Better Off Budget does: it ensures that more of each taxpayer's dollar goes back into his or her community, serving local needs." Read More
How to Save the American Dream – Coauthored with Democratic Member of Congress Alan Lowenthal. Published in CNN.
"With polls consistently showing Americans support a higher minimum wage, all the reasons needed are there for an increase in minimum wage. It's good for the economy. It's good for workers and for business. It's good for social mobility – and it's good for the American Dream." Read More
Water Shortages are Coming. It's Time for Us to Act – Coauthored with Democratic Member of Congress Matt Cartwright. Published in The Guardian.
"Most Americans take water for granted. It's a resource that people assume will always be accessible, available, and consumable. For most people in this country, whether they're at a public drinking fountain, a restaurant or at home, water is a commodity considered to be at our constant beck and call – but for how much longer? America's water supply is in crisis and, if we don't act now, we face an imperiled future." Read More
How to Fix Our Police Departments – Coauthored with Democratic Member of Congress Hank Johnson. Published in CNN.
"All this suggests a need for a completely new mindset on how we try to understand and implement policing practices across America. Indeed, a wholesale review of policies and approaches to law enforcement is needed, something that will likely necessitate drastic reforms in some departments so they can better represent, integrate, problem solve and liaise with the communities they are serving." Read More
We Lead Developed World in Poverty and Inequality – Coauthored with Republican Member of Congress Wayne Gilchrest. Published in The Hill.
"The real change we need in this country is to take serious the "growing unequal," as the OECD calls it. The U.S. as a global beacon of inequality and poverty rates is not what our founding fathers were thinking, nor is it conscionable. We need a modern-day Shriver to once again take the helm in Round Two of this war on poverty, eliminating once and for all the festering wound which, left unaddressed, will only foster more, not less, violence in the coming years. We need to bridge our growing gap of inequality — and quickly." Read More
More Record Warmth Means More Flooding – Coauthored with Democratic Member of Congress Charles Rangel. Published in USA Today.
"In the coming years, thanks to a rapidly warming climate, sea level rise and flooding will become a frequent occurrence on every coast of the North American continent."Read More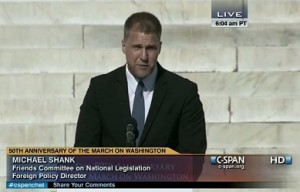 A Prescriptive Path Forward for Saving Struggling Countries' Economies – Coauthored with Democratic Member of Congress Gregory Meeks. Published in The Hill.
"When the heads of all the agencies at the United Nations come together and find consensus on something, their advice is worth heeding. Recently, they did just that, issuing an emergency fund appeal and urging a rapid and coordinated response to COVID-19 to prevent the destabilization of poor countries' finances. The latest report issues a dire warning and goes above and beyond anything that's been offered in response to the coronavirus." Read More
Building Political Will for a More Sustainable America – Coauthored with Democratic Member of Congress Yvette Clarke. Published in The Hill.
"This country desperately needs a positive vision, some goals for where we're going. Instead, it's all negative all the time; a daily slashing and burning of hard-fought protections." Read More
Meryl Streep is Right; Bullying Hurts Us All – Coauthored with Democratic Member of Congress Michael Honda. Published in The Hill.
"Meryl Streep concisely summed up America's increasingly violent temperament at the Golden Globes Awards ceremony, "When the powerful use their position to bully others, we all lose." Streep said it plainly and powerfully. "Disrespect invites disrespect. Violence incites violence." We couldn't agree more." Read More
Embracing Healthier Communities Through Clean Energy – Coauthored with Democratic Member of Congress Lloyd Doggett. Published in Roll Call.
"When it comes to choosing the right energy to power America's communities and economies, it's safe to say that most Americans, if given the option, would choose an energy source much like they might choose a neighborhood in which to buy a home. Cleanliness becomes a factor, as does the overall health of the neighborhood, but so too the sustainability of the community: Will it thrive and will the local housing market be healthy enough to profitably sell at some point? This is exactly how we should be thinking of energy: Are our energy sources clean enough and healthy enough for Americans and will they be able to sustain America, economically and environmentally, long into the future?" Read More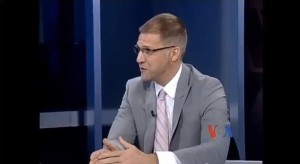 Pioneers Can Secure Our Future – Coauthored with Republican Member of Congress Roscoe Bartlett. Published in the Richmond Times-Dispatch.
"More efficient and cleaner electricity and vehicles would help the environment and Americans' pocketbooks. Americans need political pioneers to ensure a secure energy future." Read More
[maxbutton id="3″ ]
---
My Campaign Press
[maxbutton id="3″ ]
---
My Endorsements
[maxbutton id="3″ ]
---
Thanks for your support! Please consider donating to the campaign here to ensure everyone in Rutland District hears about the campaign and the opportunity to #VoteShank in November! Thanks again!
Sincerely,

Dr. Michael Shank