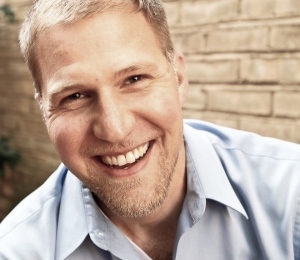 Expertise
Sustainable Development; Energy, Environmental Policy; Resource Security; Poverty, Income Inequality; Conflict, Violence, Peacebuilding; US Foreign Policy; Central, South, Southeast Asia; Horn of Africa; Middle East
In-Country Work
Afghanistan, Australia, Austria, Bangladesh, Belgium, Cameroon, China, Cuba, Denmark, England, Finland, France, Germany, India, Indonesia, Iran, Italy, Jordan, Lebanon, Malaysia, Morocco, Netherlands, Norway, Pakistan, Philippines, Poland, Singapore, Somalia, South Korea, Spain, Syria, Turkey, Vatican, Venezuela, Yemen.
Experience
Michael Shank, Ph.D., is the Communications Director for the Carbon Neutral Cities Alliance, a group of international cities committed to achieving aggressive long-term carbon reduction goals. Michael's professional career includes leading press and/or policy shops at the UN Sustainable Development Solutions Network, Climate Nexus (clients included the United Nations, Vatican City, The White House, and Fortune 500 Companies), Friends Committee on National Legislation, U.S. Congress (Mike Honda), Institute for Economics and Peace, Biodiversity Northwest, Puget Soundkeeper Alliance and more.
Michael's academic career includes a Ph.D. from George Mason University's School for Conflict Analysis and Resolution and is focused on climate conflict. Michael is adjunct faculty at New York University's Center for Global Affairs, where he teaches graduate courses on Sustainable Development, Power and Politics and Climate and Security. Shank is also adjunct faculty and a board member at George Mason University's School for Conflict Analysis and Resolution, where he teaches graduate courses on Communicating Conflict.
Michael is a former columnist for the Washington Post and US News & World Report and a contributor to USA Today, CNN, The Guardian, TIME, Fast Company, MSNBC and more.
Michael lives in Brandon, Vermont, chairs the town's Planning Commission and Energy Committee and serves on the boards of Brandon Area Chamber of Commerce, Safer Society Foundation, and Compass Music and Arts Foundation.